Digital

Card Control, Provisioning & Issuance

When it comes to their banking experience, your members and customers expect personalization, security, and availability.

REDiCardControl, along with Digital Card Provisioning and Issuance, deliver on all fronts.
REDiCardControl enables users to take an active role in defeating card fraud by easily limiting card usage by geography, merchant, transaction amount, and more, right from your website or mobile app.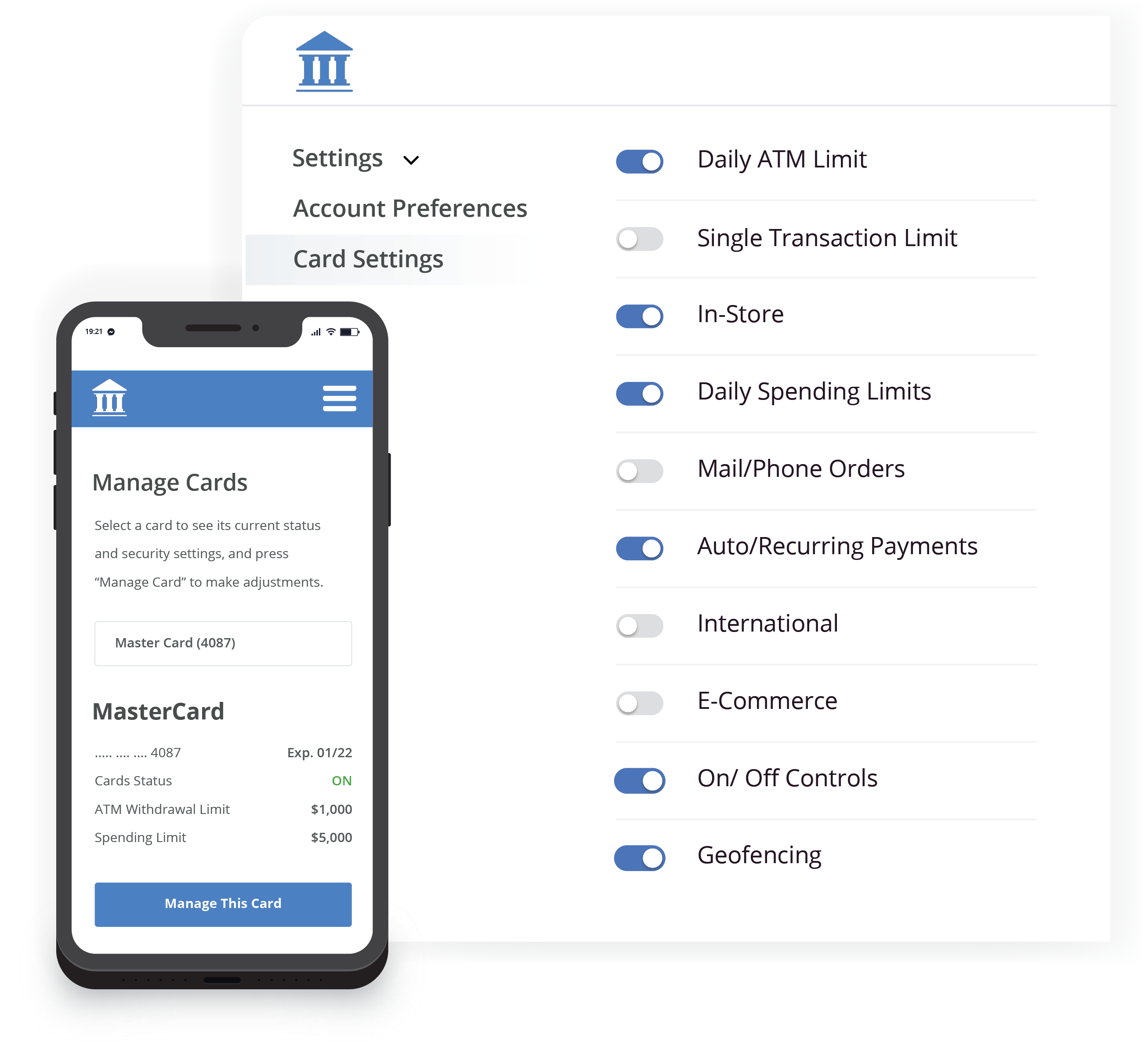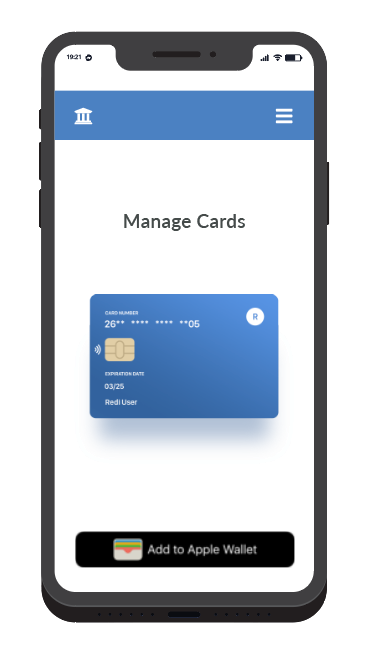 Digital card provisioning and issuance, allows you to provide the convenience of mobile wallet and instantaneous digital card issuance to your customers and members.
They can replace lost, stolen, damaged, or reissued cards with a digital one, and add their new card – or an existing one – to their Apple Pay®, Google Pay™, or Samsung Pay® mobile wallet all from within your mobile app.
Digital issuance and provisioning is available as a standalone service, or in conjunction with REDiCardControl to provide a seamless card management solution.
See what REDi can do for you today!